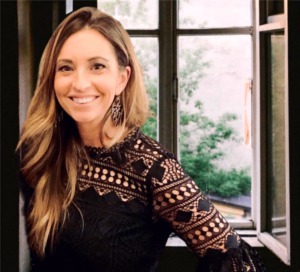 I started in real estate at 16, working with my dad at his appraisal, rental and
investment companies. I felt a call to be an educator and advocate for others
making real estate decisions, and am dedicated to being a constant support to
clients throughout their entire home buying/selling process. Born and raised in
Saint Louis and Saint Charles, I have enjoyed watching the area evolve over
time. I am passionate about building relationships with my clients and love to
spend my spare time with my family and visiting the many parks and bike trails
Missouri has to offer.
Testimonials
Megan Kaup is such an amazing realtor, her knowledge of homes combined with her passion to help home buyers is phenomenal. My Husband and I were newbies at buying a property for our family and Megan and her team made the process seamless from beginning to end. We have become clients for life, what I really loved is that there wasn't a scheme or underlined agenda, she was very transparent, she didn't over promise or promote but she was genuinely concerned. Honesty , integrity and humility will always win ! Thank you for all you do Megan!
Rachel W.
Our agent was extremely helpful. We were moving from 4 hours away while balancing 2 young children and working. We couldn't be happier with the service she provided. She helped make a very stressful situation less stressful :)
James S.
Amazing is an understatement. Megan helped us in more ways than we could have ever imagined. She was ALWAYS there for us if we had any questions or needed anything. She was so knowledgeable and we felt so confident in this process knowing we had Megan on our side. She truly helps you find so much more than just a house. She helps you find a HOME. We would not be in our dream home right now if it was not for her. With all of her knowledge on the areas and neighborhoods, we landed in the best place and could not be happier with our home. We cannot say enough wonderful things about Megan. We feel so blessed to have found her in this journey!
Katherine J.
We were SO blessed to have Megan on our side for the crazy ride of buying a dream house in this market. She was always on point and on call - she had in depth knowledge of every neighborhood we considered and I'm not sure she ever sleeps. She guided us though every step, took note of our every preference, and offered invaluable advice and kept our spirits up with her awesome attitude. We love our new home so we won't be moving again soon. But when we do Megan will be our first call.
Philip P.
I wholeheartedly reccommend working with Megan Kaup. I have not meant anyone as willing to be as supportive, patient, tenacious, responsive as well as having in-depth knowledge of the world of real estate. We found the perfect home, in a crazy market and Megan was with us every step of the way. She is a true professional - and an amazing person. If you have the opportunity to work with Megan, I reccommend you jump at the chance.
Dixie G.
More Testimonials