How To Create Black Friday Demand For Your Home No Matter What time of the year
Posted by Nick Wagenknecht on Tuesday, November 21, 2023 at 11:10 AM
By Nick Wagenknecht / November 21, 2023
Comment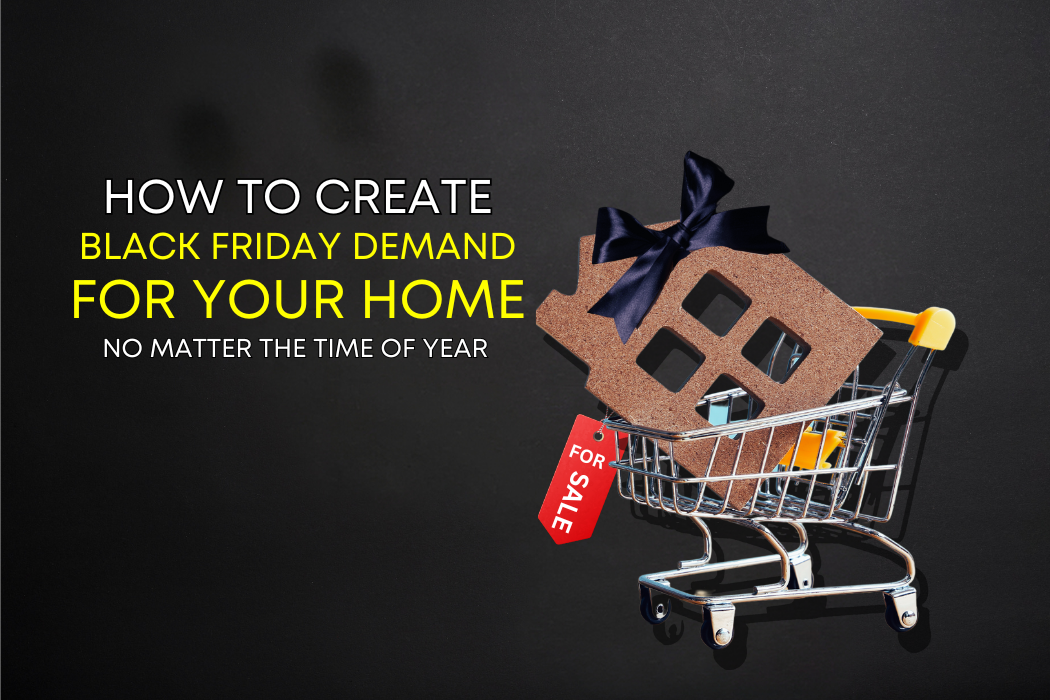 While Black Friday is traditionally associated with retail and big-box stores, the principles of creating demand can be applied to real estate too. In this post, we'll explore strategic and creative ways to boost interest in your property, whether it's spring, summer, fall, or yes, even in the middle of the year. Let's dive in!
Setting the Stage
To create demand, you need to set the stage and make your property stand out. According to a study by the National Association of Realtors,
Homes with high-quality photos receive 118% more online views, emphasizing the importance of professional photography and virtual tours to capture potential buyers' attention.
Crafting Irresistible Offers
Just like Black Friday deals, your home needs enticing offers. Research from Zillow indicates that
homes offering incentives, such as a home warranty or covering closing costs, spend less time on the market and often sell for a higher price. Highlight these perks in your marketing materials to attract potential buyers or renters.
Strategic Pricing
Implementing strategic pricing is crucial in generating demand. According to Redfin,
homes priced just 1% below market value sell on average three days faster. Create a sense of urgency by pricing your home competitively, encouraging interested parties to act quickly.
Hosting Virtual Events
In a world increasingly connected through technology, leverage the power of virtual events to showcase your home. According to a survey by the National Association of Realtors,
95% of home buyers use online websites for their home search. Host virtual open houses or walkthroughs, promoting them through social media and email campaigns to maximize reach.
Utilizing Social Media
Harness the potential of social media platforms to create buzz around your property. According to the Pew Research Center,
69% of adults in the United States use social media. Craft engaging posts featuring high-quality images, compelling descriptions, and relevant hashtags. Running targeted ads can increase your property's visibility, reaching a wider audience.
Tapping into Seasonal Themes
While it may not be Black Friday in the traditional sense, you can infuse a sense of urgency by tapping into seasonal themes. A study by Realtor.com found that
homes listed in the spring sell 18.5 days faster than those listed at other times. Create limited-time promotions, such as offering a discounted rate for a specific period, to capitalize on seasonal demand.
In conclusion, creating Black Friday demand for your home is about strategically positioning your property, crafting irresistible offers, utilizing technology, and tapping into seasonal opportunities. By implementing these strategies, backed by relevant statistics, you can generate interest in your home year-round and potentially secure a deal that benefits both you and the buyer or renter. Happy selling!