Don't sabotage your home sale avoid these common selling mistakes
Posted by Nick Wagenknecht on Thursday, September 21, 2023 at 9:55:42 AM
By Nick Wagenknecht / September 21, 2023
Comment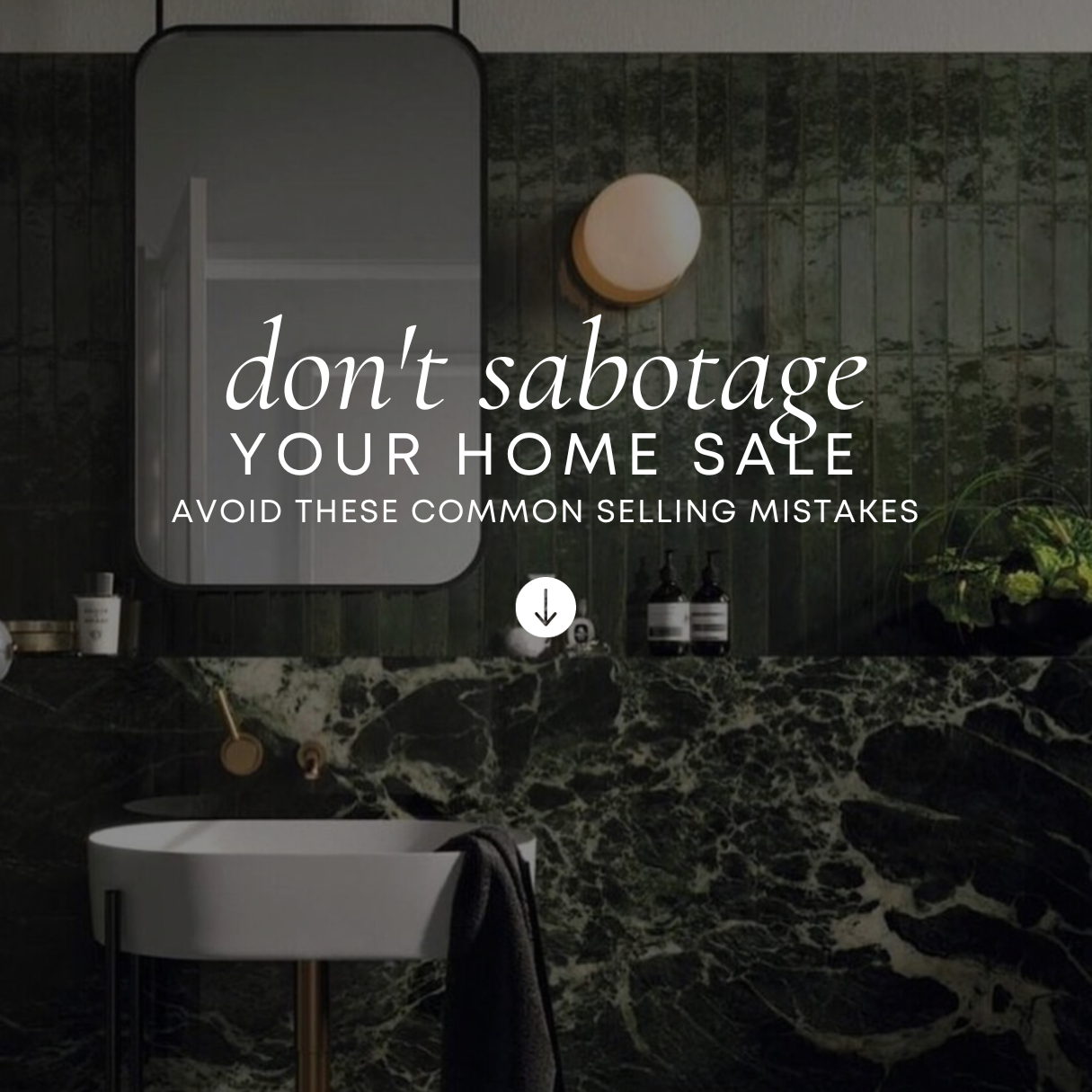 Selling your home can be time-consuming, overwhelming, and emotional, but with the right agent to help guide you through the process, you can avoid critical mistakes that could cost you time and money (and even, dare I say, enjoy the process!)
Whether you're a first-time seller or have been through the process before, it's important to understand these common home-selling mistakes to avoid sabotaging your sale.
Ignoring repairs before listing
Most buyers in today's market are looking for a move-in-ready home, not a project. Even minor problems can have a negative impact and cause potential buyers to be concerned about more significant (and expensive) repairs. This can create the perception that the current owners have not properly maintained the property and could indicate the presence of other issues. Neglecting to make repairs to your home before you list not only makes it less appealing to buyers but can also open you up to additional costs that result from the buyer's inspection.
Not prepping to sell
Preparing your home to sell is crucial — this includes deep cleaning, decluttering, and staging. Further, a professionally staged home highlights its potential and helps buyers envision themselves in the space. Can't afford to hire a professional? There are numerous things you can do on your own, such as removing personal items and clutter, organizing closets and storage areas, rearranging furniture, and focusing on rooms that impress buyers most. When it comes to helping buyers visualize a space, less is more.
Not being flexible
A missed showing is a missed opportunity. One of the more common home-selling mistakes is not letting buyers in when they request a showing. By prepping your home to sell ahead of time, you will be prepared to leave at a moment's notice when someone requests a showing. Just remember, showing your house is just a temporary inconvenience.
Being unrealistic about price
Every seller wants to net the most money they can for their home, but it's important to understand that the most important factor dictating what you should price your home at isn't what you think it's worth but what comparable homes in your area have sold for along with current market conditions. Work with your real estate agent to analyze the market and set a competitive price that attracts attention. The worst thing you can do when listing your home is overpricing it. A home that Is properly priced from the start has the greatest chance for success!
At the end of the day, you want the home selling process to be as smooth and painless as possible. As a real estate agent, my goal is to guide you through the process, help you avoid these pitfalls, and sell your home quickly and for the most money the market will bear. Considering selling your home? Send me a message, and let's discuss your goals and next steps!