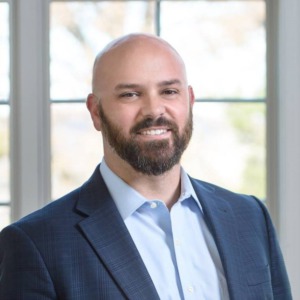 I am Jeremy Schneider, an effective and dedicated licensed Realtor®. As a professional real estate agent, I aim to work hard with you--and for you! -- To connect you with the property of your dreams. Whether you're looking to buy a new home or sell your existing one,  I can offer my knowledge, experience, and care to guide you through what can sometimes be a complicated process.          
Before becoming a Realtor®, I was a mortgage banker for nearly twelve years, and during that time I received an insider's knowledge of mortgage lending. Now, that knowledge gives my clients a unique advantage in navigating the full buying and selling process.   I believe in hard work ethic, honesty, attention to detail and partnering with clients for life!

I welcome all buyers and sellers, whether you're looking to buy or sell your first home or fourth.  I will strive to create a streamlined, collaborative, stress-free process that results in all-around satisfaction: for buyers, a house that you're happy to call home; and for sellers, the right return on your investment.  
Testimonials
Jeremy and his assistant Jenn were wonderful to work with. He helped us sell my husband's first home and buy a new home for our family. We had not sold a home before and was willing to answer all of our questions at any time. In this crazy market, it was a challenge and Jeremy encouraged us and went out of his way to help. When he wasn't available, Jenn stepped right in to help and even went out of her way to help us buy the home of our dreams!! I would highly recommend Jeremy and his staff. They form such a relationship with you through the process!
Paul & Stephanie K
Jeremy and his assistant Jen are amazing and helped me sell our home in a very difficult market. They are both honest, polite, organized, communicate well, efficient, down to earth and very knowledgeable of every aspect of real estate. We discussed the asking price. Jeremy's strategy was to price it a little lower while still a competitive asking price and hopefully creating a bidding war. That sounded logical and I was hopeful that his game plan would come to fruition. Jeremy provided several companies for work that needed to be done on the house. I am happy to say that there were about 30 showings on a Sunday and several others during the week. We received about 10 offers, 2 of which were for cash. Jeremy's timeline was that the house would sell within 14 days. I admired his optimism, but was a little skeptical. To my surprise, he was spot on. I was elated that the house sold in just 5 days! Thanks a lot Jeremy and Jenn! They are both great people and hard working real estate agents. And to top it off, we received $25,000 over our asking price! Feel confident listing your house and/or buying a home with Jeremy Schneider Real Estate!
John E.
Extremely happy with Jeremy with our home-buying process. He did an excellent job finding us a variety of houses that fit our budget and requirements, and was prompt with any requests or changes we needed to make. He continued to follow up and check on us after closing and even helped us get a few odds and ends for the house before we moved in.
Brandon B.
Jeremy, Joe and his entire time were super helpful throughout the entire process! I really appreciate everything they did for me and I would recommend them to everyone! Thank you so much for all your help!
Krupa
We've used them twice now to sell two homes, and buy one (had to use a sister company of theirs to buy the second move to our new home in Illinois. They were also fantastic!). Love Jeremy and Nick! They're great realtors and work hard for you!
Kyle H.
More Testimonials
Pending 31 Lakemont Dr
St Charles, MO 63304
Pending 1430 Heritage Landing
St Charles, MO 63303