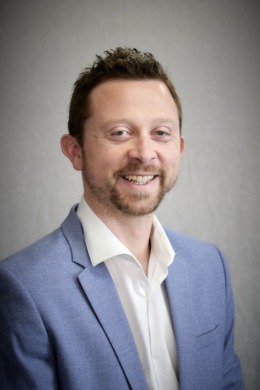 Nick is an effective, motivated and dedicated licensed Realtor®. As a professional real estate agent, he aims to work hard with you – and for you! – to connect you with the property of your dreams. Whether you're looking to buy a new home or sell your existing one, Nick's knowledge, experience, and care will guide you through what can sometimes be a complicated process. He believes in a hard work-ethic, honesty, attention to detail and partnering with clients for life! He strives to create a streamlined, collaborative, stress-free process that results in all-around satisfaction. As sales manager Nick trains and educates our agents in all aspects of real estate, passing on his knowledge and experiences so all of our clients receive a best in class real estate experience.
Testimonials
Was very friendly, responsive, and great at guiding me through all the steps for purchasing a home. Helped make sure we understood any non visible issues on any house we virtually toured as well.
Apollo A.
Although this was my husband's second time buying a home, it was my first and we both really didn't know what to expect. We found Nick through a friend and are so happy we did! We feel like he matched our energy and was super responsive and did lots of explaining to us about the process and what steps were coming next. Since we buying during a little bit of a crazy time, we really relied on him to help us make a good investment and not get caught up in the market. Not planning on moving for a long time but would ask Nick to be our realtor again in a heartbeat. Highly recommend!
Danielle T.
Nick was very quick to respond to questions, was very flexible with his schedule so we could see house showings after work, knew the St Charles area very well and was very knowledgeable about the buying/closing process. I highly recommend him!
Justin H.
I contacted Nick when we decided to sell our condo in O'Fallon. He made the process very easy for us as we had moved out of state and couldn't be there. He gave our property maximum exposure and we were able to sell within a week. Nick was very prompt in getting the condo listed to prepare for showings. He provided honest feedback and we were very thankful to have someone so knowledgeable to help us. Thank you to Nick and his team! We wouldn't have been as successful in selling so quickly without him!
Justina R.
I can not say enough good things about working with Nick! He has been absolutely fantastic!! I know he has multiple clients at a time but he always made us feel like we were VIP clients! His attention to detail and willingness to help us at all times was top notch! He responded to texts very quickly and is very knowledgeable which was great because we had no idea what we were doing! He held our hand as we bought our first house in this crazy market! AND! He talked the sellers down $3000 when the appraisal came back lower than what we had agreed to pay! I don't know how he did it but he saved us $3000!!! Nick is incredible and I recommend everyone work with him! You will not be dissatisfied and you WILL find your dream house!!
Rebecca R.
More Testimonials